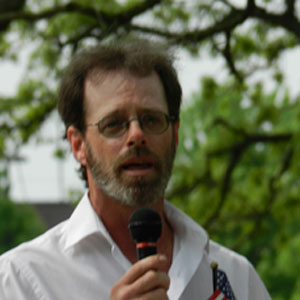 Why I'm asking for your vote!
I believe that government is first and foremost representative of the people. Being an elected representative is a public service, not an opportunity for self-promotion. Representatives are elected who are invested in our community and willing to donate their time and service for the betterment of the community at large. As a lifelong Shakopee resident, small business owner, and loyal public servant, I will continue to invest in my community because it is my home, and its citizens are worth serving.
I believe that government should be directed by the people it serves. Being an elected representative means seeking out input from the citizens and including all voices in the decision-making process. Your representatives, as your servants, should seek your direction and approval on major policy and financial decisions. As your councilman, I would advocate honesty, transparency, and integrity throughout the decision-making process to ensure that citizens are appropriately informed and have the opportunity to voice their opinions.
I believe that government exists for the people it serves. The primary responsibility of an elected official is to ensure that its citizens are provided high-quality, cost-efficient, and essential services that are not available from the private sector. Itís important to recognize that the citizens of Shakopee are not an endless source of revenue and that careful financial planning and prioritization are necessary to safeguard our future. If re-elected, I will continue to advocate responsible stewardship of city resources and citizensí tax dollars while ensuring that our cityís core services are as robust and efficient as possible.